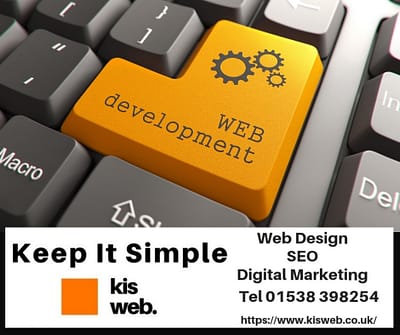 We have been involved with the internet and digital marketing since 2001.
Designing websites for our own personal projects taking in e-commerce, affiliate marketing, lead generation and blogs and using SEO to gain better results, more leads, clients and customers.
Over that time we have experienced and overcome and taken advantage of the various changes that have occurred in website design, the way that Google works as well as the increase in websites and competition.
In 2018 we set up Kisweb
We set our prices at very competitive levels and offer unlimited design revisions with all the websites that we create, ensuring you have 100% satisfaction guaranteed.
We truly believe that we have got the quality/price balance spot on.
We are the right choice if you're looking for an affordable website that will turn visitors into customers or wanting to increase your brand visibility, better search engine rankings and most importantly gain more leads/clients/customers.
Whether you are a start-up or an established business, our aim is to help you to realise your goals.
If you would like to discuss any aspect of your web project or have any questions regarding our website services call us on 01538 398254
We love to see the results we can get for you. Check our Google Reviews
We love the industry.
We love the people we meet and learning about your business.
We love to talk shop without being nerdy.
Hopefully, we will cross paths and we can move our businesses forward, together.
Give me, Mike, a call on 01538 398254, I am always happy to talk and advise.