Kisweb specializes in Stoke On Trent SEO and local internet marketing to help companies increase their visibility online. These Staffordshire businesses know their customers are searching on the internet, but more specifically, they're looking on the first page of the search engines for products and services. If your business's website doesn't show up there, your competitors are going to get all those customers. Our job is to make sure that your website gets found on the first page of Google.
We can give your website the traffic boost you're looking for and make sure YOUR business is seen by potential clients and customers when they are searching for your product or service. Don't pay Google a never-ending fortune in PPC fees to appear on the first page of the search results. When your website is properly optimized, it will not only appear on the first page of ALL the major search engine results organically, but it will also convert much more of your traffic into paying customers.
Our goal as your local SEO company is to generate a higher ROI through affordable website optimization and ranking on top of the search engines than you can get from any marketing method available. We are committed to giving you only the best service, consultation and implementation, no matter if your business is located in Stoke on Trent or 3,000 miles away.
So how do we do this? The short answer is our experience and expertise means we know the current landscape of the online advertising world inside and out. We know how to get the customers and clients you need to pick up the phone and call you so your Stoke business can thrive.
Call the best local SEO company in Stoke On Trent Staffordshire Tel 01538 398254
Here's The Deal
Search engine optimization is a constantly changing and shifting world. What worked a year ago probably isn't working today. In fact, trying to do today what you did a year ago to properly optimize your website for the major search engines will most likely get you penalized and leave you worse off than you were when you started.
Our job as one of the top SEO agencies in Stoke On Trent Staffordshire is to follow the latest trends and keep up with the changes. We are constantly researching, testing and implementing solutions for our clients. We can't see the future, so we can't tell you how things will be a year from now, but we know what's working today, and we can use that information to place your site ahead of your competitors.
Ultimately, our focus for your business is to get your website to the top of the search results today and to keep it there for as long as you're in business. Choosing us for your search engine optimisation and content marketing means making an investment in your business that will provide a fantastic ROI for years to come.
Local Experience Matters – Born and Bred in Stoke
Keywords are king when it comes to search engine optimisation (SEO). You can do everything else right, but if your keywords aren't properly optimized, you're not going to get very far with your online lead generation efforts.
We've been in the business so long that keywords are second nature to us. After you tell us the details of your business, we will be able to draft the best set of working keywords to include on your website. Working with Kisweb for your online marketing means dissecting your website so it's perfectly optimized and most importantly, converts visitors into customers. We also know what keyword density works best: put in too few keywords, and the search engines don't pick it up, put in too many and you get penalized for over-optimization.
We've been through all the algorithm changes Google as created in the last 15 years. We know how to make the right adjustments. Not only are we SEO Experts, but we are students of local SEO. We're always learning by digging deep into the data, asking the Why's and the How's from your analytics to your rankings. We know how to fully optimize your website's on page SEO as well as how to get links back to your website.
Working with Kisweb for your Stoke On Trent SEO needs means you are working with the best of the best. Our SEO goals are to make your website rank high on Google while targeting highly qualified potential customers. We want people who are searching for your products and services to be able to find your website and convert into a sale for you. If your site is not implementing SEO, then these potential customers will probably end up being your competitor's customers.
We provide affordable Stoke On Trent SEO services that will improve your website's search engine visibility. Whether your site is big or small, we will provide your site with the SEO implementation that it needs. Your potential customers are searching Google right now for your products and services so don't wait any longer to get the power of SEO implemented on your website. Kisweb's team of SEO experts have helped websites of all sizes achieve success in Google. Let us show you what we can do for your website.
Contact the best SEO company in Stoke On Trent, Staffordshire. We specialize in affordable local website content marketing and working with small to mid-sized companies that need more customers in their geographical area (Local SEO). Dentists, doctors, electricians and real estate agents are great examples of the types of local businesses that need to find new customers that are located close to their natural service area. If your target customers are located close to your business but are finding your competitors first, we can help change that.
Search Engine Optimization Agency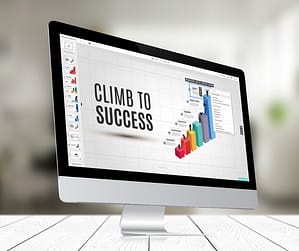 Things are done a bit differently depending on how much national exposure you need. We're experienced in both Stoke On Trent internet marketing and national e-commerce consulting. If you're a local business, you're going to want to focus on SEO in Stoke On Trent and picking up local clients and customers. But if you sell nationwide, or are completely web-based, then you'll need national or even global appeal as well.
Either way, hiring Kisweb as your digital marketing partner can help you with expert web marketing and consulting. Whether you're trying to attract local Stoke patients into your office, generate a steady flow of leads for your service business or bring the world into your online store, our SEO Stoke team has the skills, knowledge and experience to get you the customers you need to make the most out of your business.
What's The Real Story?
Website marketing and consulting aren't just about keywords and rankings. It's also about the appeal of your website and converting the traffic into new customers and sales. For example, if you have a high "bounce rate," or people hit the back button quickly after visiting your website, then you're going to have a low conversion rate. We can point you in the right direction or make the changes for you to ensure your website converts at a high rate. Using SEO, our goal is to bring people to your site and convert them into paying customers. The end result is your business will make more money and enjoy a fantastic ROI on your SEO investment.
Why Hire Our SEO Agency?
When you choose Kisweb for your Stoke on Trent SEO services, you're choosing success for your business. With our local lead generation expertise and experience, we can make the most out of your website and bring you more money than you could have ever made before. No matter if you want to keep your marketing in the local area, or if you want to dominate the nation, we can help you supercharge your business with our affordable internet marketing campaigns that are designed specifically for YOUR business and your budget.
Call the best SEO company in Stoke On Trent Staffordshire Tel 01538 398254
Affordable SEO services for Stoke On Trent businesses that give a great ROI.